UNDERLYING PREMISES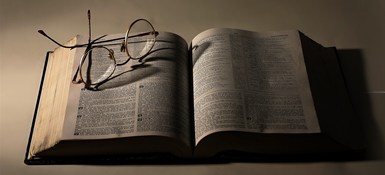 Today, spirituality has wide interest.

The spiritual longings of the heart are being recognized.

Many want to develop a spiritual life and are seeking to nurture the spiritual dimension of their lives. Resources for spirituality abound.
Spirituality begins with a turning toward God. In the Christian tradition, God is revealed as the triune God of Father, Son, and Spirit (the transcendent, the personal, the immanent). This one God is omnipotent (all-powerful), omniscient (all-knowing), and omnipresent (all-present).
Christian spirituality will involve an encounter with the person of Jesus Christ through the Sacred Word and in a community of believers.
Finally, spirituality entails hearing and heeding the call of the Spirit of God.
This is the three-fold underpinning of the website in a world that is thirsty to drink of the Water of Life.
Because the creation itself is a window into the Divine, the website often features images from the natural world as a thematic backdrop. The Sacred Word testifies: "For since the creation of the world God's invisible qualities – his eternal power and divine nature – have been clearly seen, being understood from what has been made . . ." (Romans 1:20, NIV).
As in all areas of life, critical discernment with the help of the Spirit is needed in seeking a spiritual path. Not everything that presents itself as "spiritual" is helpful.
Among the many materials for spiritual development, counterfeits to genuine spirituality may present themselves. People can, for example, subtly be led into various forms of the occult that are unhelpful.
Finally, the scope of this site is broad and much can be added. (A number of areas are under construction.)
Photo credit: Intellimon Ltd.