JESUS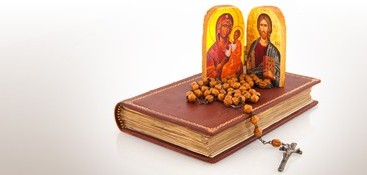 Sooner or later, one realizes that the focus of Christian spirituality is an encounter with the person of Jesus. This is the personal dimension of spirituality – life in the Spirit.
It is through the Christ that seekers and believers can come to know the transcendent God. Jesus is the image of the invisible God (see Colossians 1:15).
By meeting Christ, and then following him, we are awakened to the truth of ourselves. We are also enlightened to the destiny that awaits us – "when Christ, who is your life, appears, then you also will appear with him in glory" (Colossians 3:4, NIV).
One would have to conclude that spirituality is authentically Christian when it leads us to the person of Christ – and also deepens our commitment to him.
Christian spirituality includes letting the Word of Christ dwell in us richly. Our Christ-life is especially nourished by the word of Scripture (Colossians 3:16). In fact "ignorance of the Scriptures is ignorance of Christ" (St. Jerome, 4th century).
One of the best ways to meet Christ, to dwell in him, and to follow his way, is through the exercise of lectio divina (as it is known in the Christian tradition). This is the slow, prayerful reading of the Scriptures, and the gospels in particular. Lectio divina is an abiding source of nourishment for the Christian spiritual journey.
Christ is the one eternal Word through whom God has brought into being the whole of creation (see John 1:1-3) – and through whom God creates us anew, and leads us into the promise of a share in his life forever (see Ephesians 1:9-14).
Finally, by being centred on Jesus, the Christian spiritual life expands to the Trinitarian mystery revealed in him. We cannot know him apart from his relationship with the Father, just as we cannot come to him without the grace of the Holy Spirit. In a way, we are continually called into the Trinitarian circle of love – "Everyone who loves has been born of God and knows God . . . because God is love" (1 John 4:7-8, NIV). The love and life of God is our origin, our destiny, and our present living-space.
Source: I am indebted to David Ranson, Living in the Holy Spirit (Sydney: 2008), for material in this summary.
Photo credit: Intellimon Ltd.