SPIRITUAL CLASSICS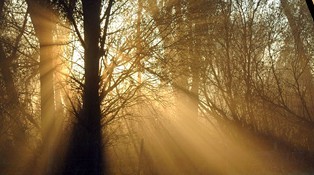 In this section, some of the world's spiritual classics will be introduced – books dealing with spirituality, theology, or matters of faith.
Some of the many spiritual classics may be listed as follows:
Early Christian Classics
Sayings of the Desert Fathers, The Desert Fathers
City of God, Augustine
The Cloud of Unknowing, Anonymous
The Interior Castle, Teresa of Avila
Dark Night of the Soul, St John of the Cross
The Pilgrim's Progress, John Bunyan
Later Christian Writings
True Spirituality, Francis A. Schaeffer
The Return of the Prodigal Son, Henri Nouwen
The Screwtape Letters, C.S. Lewis
The Pursuit of God, A.W. Tozer
Orthodoxy, G.K. Chesterton
The Way of a Pilgrim, Anonymous
Lives of Inspiration
A Confession, Leo Tolstoy
The Cost of Discipleship, Dietrich Bonhoeffer
The Seven Storey Mountain, Thomas Merton
The Normal Christian Life, Watchman Nee
Community and Growth, Jean Vanier
No Greater Love, Mother Theresa
Alternative Approaches
Tao Te Ching, Lao Tzu
Letters on the Sufi Path, Ibn Abbad of Ronda
Spiritual Couplets, Rumi
The Prophet, Kahlil Gibran
Essays in Zen Buddhism, D.T. Suzuki
The Power of Now, Eckhart Tolle
Source: The above list is based in part from James T. Russell, ed., Spiritual Classics: The Thinking Person's Guide to Great Spiritual Books (London: Constable & Robinson, 2009).
Photo credit: Intellimon Ltd.