SPIRITUALITY SNIPPETS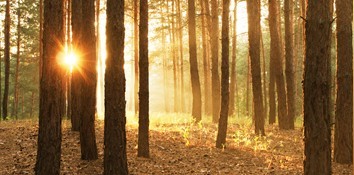 The following represent moments of inspiration captured from personal reflection, meditation, reading, listening, or conversation. These tidbits of spirituality may become the seeds for future writing . . .
God is both Mother and Father. At this time in history, God is more Mother than Father because the feminine is most missing and it is important to bring back gender balance. [Matthew Fox, A New Reformation: Creation Spirituality and the Transformation of Christianity (Rochester, VT: Inner Traditions, 2006), 61.]
All things are in God, and God is in all things. This is panentheism. The idea that God is "out there" or above and beyond the universe is theism.
God is experienced through ecstasy, joy, wonder, and delight (via positiva). God is also experienced through darkness, chaos, nothingness, suffering, silence, and in learning to let go and let be (via negativa). Finally, God is experienced through acts of creativity and co-creation (via creativa). [Matthew Fox, A New Reformation, 85-86.]
Photo credit: Intellimon Ltd.