A WAY TO PEACE OF MIND
The following diagram illustrates a path to peace of mind.
Peace is achieved in following the steps below in a clockwise sequence (directional arrows have not been shown).
From experience, acceptance is a natural starting place when peace of mind is lacking.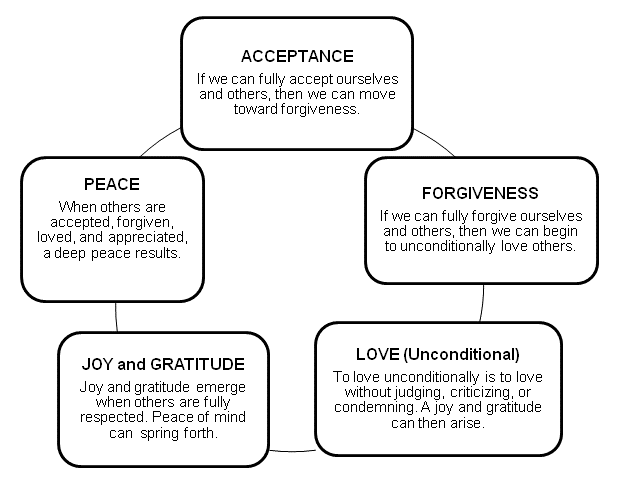 ---ooo000ooo---
Photo credit: Intellimon Ltd.