INTERFAITH SPIRITUALITY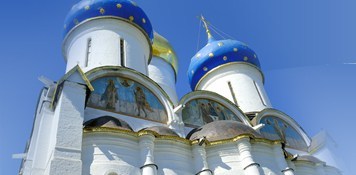 The interfaith perspective of this website is as follows:
• There is only one highest Reality – one transcendent Creator God who is also immanent and personal.
• All life and humans arise from this one Source.
• Over time, cultures, institutions – and religions – have evolved.
• Down through the centuries, sages, saints, and teachers have taught the peoples of earth.
• Many books of wisdom have emerged.
• The mystery of God has been richly expressed in different ways.
• Coercion by one religious group toward others does not respect the dignity of fellow humans, or respect the work of God in their lives.
• Each person is free to choose their faith tradition through which to worship God, while respecting all other traditions.
• Ultimately each human being is accountable to the one Creator God for how they have lived their life.
• When these principles are applied, freedom, love, peace, and harmony result.
---ooo000ooo---
Photo credit: Intellimon Ltd.